Posted on February 12, 2016
Together We Can Make A Difference!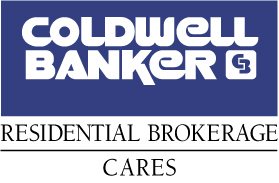 Many years ago, Coldwell Banker Residential Real
Estate, the leading real estate company in Florida, established The
Coldwell Banker Residential Real Estate CARES Foundation to provide charitable contributions
and fund raising initiatives to a wide array of non-profit organizations in the
communities and neighborhoods we serve. The mission of CARES is to give back to our
local communities by providing charitable contributions and volunteer support. We are hoping this will strengthen and reinforce Coldwell Banker's commitment to creating a lasting source
of unity, hope and vision in Florida.
We know Florida's quality of life depends upon the generous donations of those who live and work
here. We contribute our time, talents and resources to help build a brighter future for all our citizens who call Florida home. Coldwell Banker
sales associates throughout the United States support the CARES Foundation by donating a
percentage from every closing! Even our employees and managers contribute
through payroll deductions and numerous fundraising events.
Coldwell Banker Residential Real
Estate CARES has chosen Ronald McDonald House Charities as its statewide
initiative in support of families whose children are hospitalized. Our next fund raising initiative is an Art Auction being held in Fort Myers. [click on link for info about Marlin Fine Auctions] ~Featuring art in all media and price ranges, admission is only $10 per person and includes a complimentary glass of wine. Please call Tracie Hurley for additional information: 1-239-220-8151
Coldwell
Banker offices across Florida are also very active with Habitat for Humanity
and have sponsored the construction of dozens of homes in our local communities, with
additional home sponsorships in progress. On Coldwell Banker's 100 year anniversary in 2006, as a company we committed to building 100 Habitat Homes across the country, a goal we more than exceeded! Coldwell Banker is proud to
participate in Habitat for Humanity's universally praised mission – to build
simple, decent and affordable homes in partnership with deserving families
without regard to race, ethnic background or religion. What better partnership, than the largest and most successful real estate company in the world joining forces with a charity that builds homes for those who otherwise might not ever be able to obtain the American Dream of home ownership!
Through our pledges, donations and
fundraising events, we are excited and proud to give back to the communities where we work and live. Coldwell Banker CARES has contributed nearly $2 Million to various charitable organizations since 2001! For a list of some of the dozens of charities that we have given to in South West Florida over the years, please contact me directly at blogger@naplesrealestate.com
Together we CAN make a difference!
Thank you,
The Naples Real Estate Blogger
*Contributions may also be sent directly to
Coldwell Banker Residential Real Estate CARES, 5951 Cattleridge Ave., Sarasota,
FL 34232.